Zuzanna Bator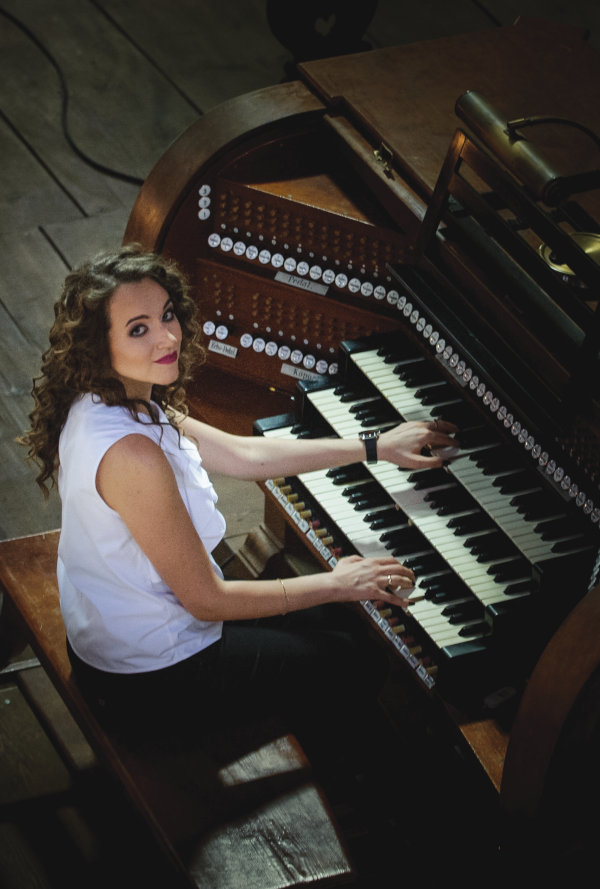 Zuzanna Bator was born on September 13, 1986 in Wrocław. She graduated from the Music High School in Wrocław, learning organ in the class of Klemens Kamiński. She then went on to study at the Karol Szymanowski Music Academy of Katowice, in the class of prof. Julian Gembalski, and as a visiting student she also studied in the class of prof. Jon Laukvik at the State University of Music and Performing Arts in Stuttgart. She later also graduated from this University, excelling in the class of prof. Bernhard Haas.
She has received numerous prizes from Polish organ competitions: 1st prize in Wrocław in 2004, 2nd prize in Kraków in 2008, and two special mentions in Poznań in 2008. Taking into account her international record, she reached the semifinal of International Organ Competition in Brno in 2007, as well as participated in master's courses of Guy Bovet, Lorenzo Ghielmi, Pieter van Dijk and Daniel Roth. She received a special scholarship from the Polish Ministry of Culture, while German Catholic Academic Foreigners Service (KAAD) in Bonn awarded her with an organ scholarship.
Among Zuzanna's performances were concerts at the Organ and Chamber Music Festival in Słupsk, 14th Bach Festival in the Church of Piece in Świdnica and the 34th International Festival of Organ, Choir and Chamber Music in the Saint Mary Basilica in Gdańsk in 2011. She also took part in the 'Musik zur Marktzeit' festival in Heilbronn and in the Morning Organ Concerts in Stuttgart.
In 2012 she co-founded, together with her husband, the Foundation for the Support of Musical Culture Chorda Auxit. As a director of Organ Concerts in the Cathedral in Świdnica, she has worked for the benefit of regional and national musical culture, and invited famous organists, such as Lorenzo Ghielmi and Bernhard Haas, to give concerts in Świdnica. As a performer, she is most fond of the organ music of the 20th century.